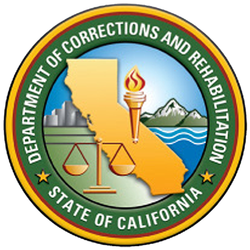 Licensed Clinical Social Worker
Ione, CAState of California Dept. of Corrections
ITH Staffing is looking to hire qualified and licensed
LCSWs
for the State of California Department of Corrections & Rehabilitation facilities. There are many locations to choose from!
These are contract positions for a minimum of 6 months with possibility of renewal and/or hire by the state.
ITH Staffing employees and contractors are our greatest asset. We work hard to find the best fit for your skills and professional growth.
In addition to your choice of over 750 assignments nationwide, ITH Staffing offers you:
Weekly Payroll / Direct Deposit
Paid Health Benefits - Medical, Dental, Vision, and Chiropractic
Great compensation packages
Travel Benefits and Tax Free Stipends (when applicable)
Virtual Hiring Process with Online Paperwork
Flexible scheduling
Friendly and helpful Staff - Staffing Coordinators are available after-hours 24/7
Unlimited referral bonus
DESCRIPTION:
Under the direction of the Senior Psychologist, Supervisor or Supervising Psychiatric Social Worker and/or the Chief of Mental Health (CMH), the Licensed Clinical Social Worker (LCSW), provides mental health services to mentally ill inmates/wards. Clinical social workers maintain order and supervise the conduct of patient inmates/youths, protect and maintain the safety of persons and property, and do other related work. The LCSW must be able to work in conditions that require all of the following essential functions:
a. Periodically serves as clinician-of-the-day by being available for on-call during scheduled work days for patient emergencies;
b. Conducts initial mental health evaluations including criminal, psychological, and substance abuse case history to assess inmate?s current needs and make treatment recommendations in the initial evaluation;
c. Conducts clinically sound suicide risk evaluations including clinical review, applying suicide risk assessment protocols, pertinent data/chart reviews, proper documentation and consultations as needed
REQUIREMENTS
1. 1 year experience
2. All LCSWs must have the required licenses, permits and/or certifications
Why consider a contract assignment with the CDCR?Doing short term assignment is an excellent way to determine if the CDCR is the right match for you. As a State employee you will enjoy excellent compensation, paid retirement account, free health, dental and vision insurance, starting from day one, paid holidays, paid leave and much more.
Individuals wishing to join our team of dedicated professionals
should apply
or submit resume to:
staffing@ithstaffing.com
Or call 909.222.4044
#social #worker #license #clinical #lcsw #cdcr #rehab #sw #prison #health #mentalhealth
ITH123